Sow a sleevelse jacket for Tangkou.


I have got a small back of leather from a hobby store, this is fine thin, and therefor it is great for this project.

Notise: the pattern is inclusive seam allowance.
Cut the pieces, that the pattern says.

Sowing: sew the shoulders together in both sides, from the bad side.
Sew down on each side of the sleeveles jacket (from the bad side).

Now your sleevelse jacket is all done.

you can decorate it with ribon, rivets and so on if you like.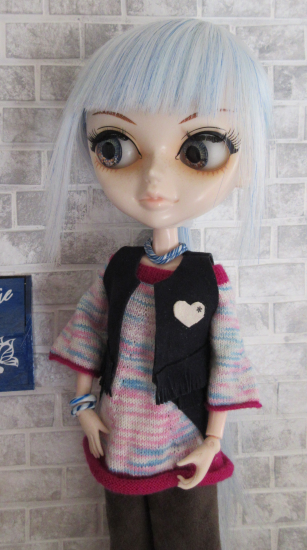 Here is the pattern for the sleeveles jacket:
Print the pattern in the right sice.



If you have a Silhouette Portrait or Camero, you can find the pattern for you program here: Paterne for Tangkou

Happy crafting