Cute storage boxes of paper.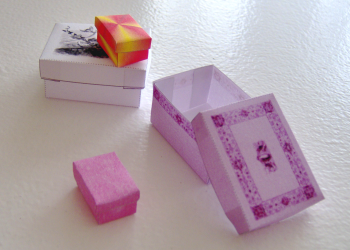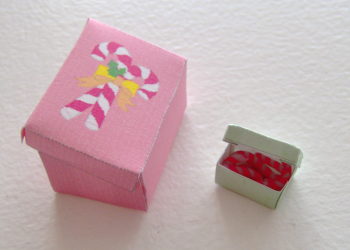 This is how you make the storage boxes:
find the box you like to make, (at the bottom of this page) open the picture, and print it out on carton.

Cut is out as exactly as possible, after the full lines,
with a ruler and a needle, you crates down the spotted lines.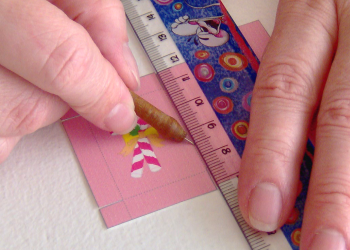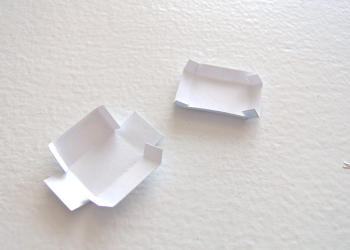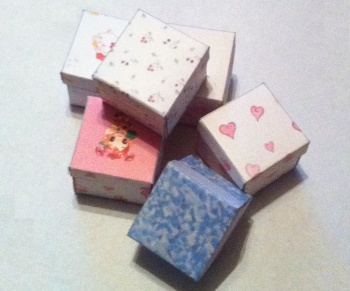 Now bend the parts of the box, in the crates you made with the needle.
Glue the edges together to the bottom and the top, and it is done.

The small boxes, can be used at shoo boxes, or for other small things, that the people in your house would like to put away in a nice and bautiful way.

Have fun.





Sall 6 edged boxes

Thees boxes are to be asemblissed as the boxes above.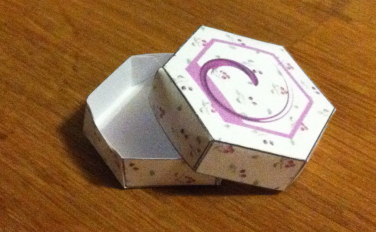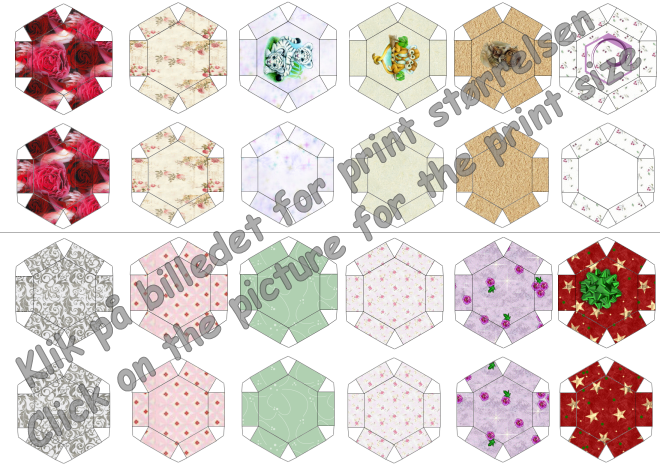 Click on the picture to download zip fil for print.
The cute pictures on the bags are from this site

boxes in two parts - squares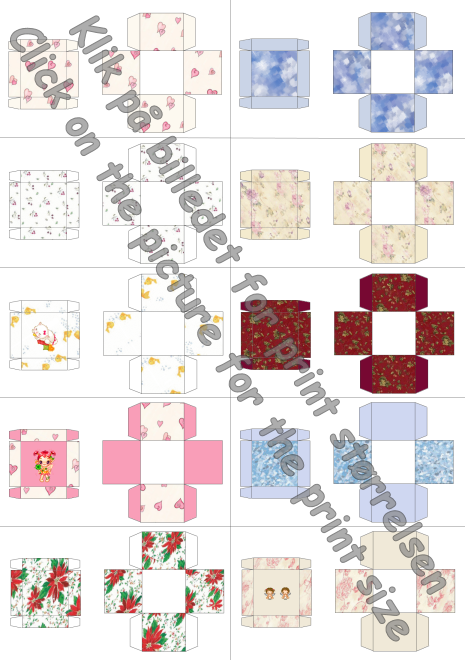 Small one piece boxes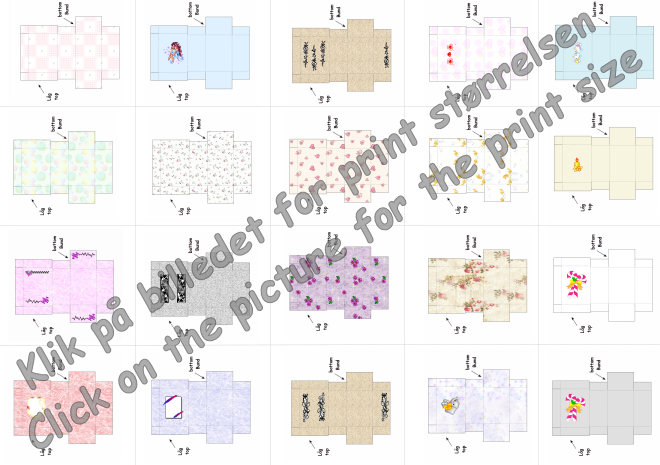 Big one piece boxes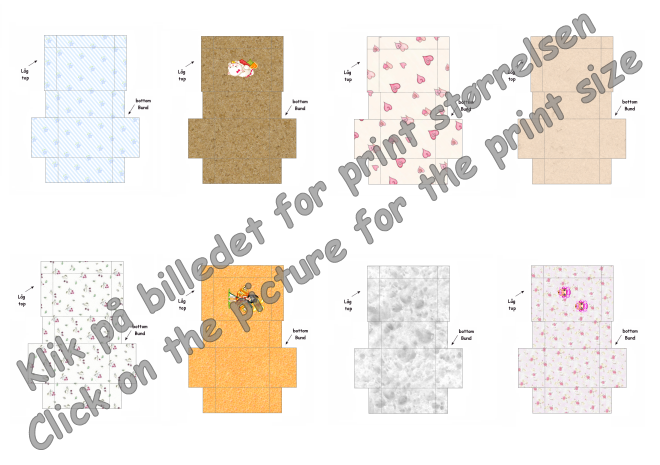 Small boxes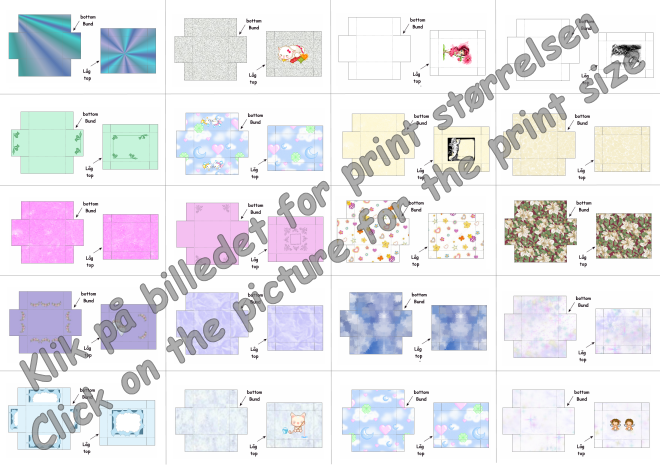 Big boxes